As I sat down to write this post, my skin pricked with excitement. In case it isn't obvious from my earlier posts, I take my music (and my dance parties) pretty seriously, and I couldn't wait to curate a list of prime Summer-worthy jams to share with you all.
I gathered all my tools – Spotify, Shazam, pictures on my phone, and texts I had sent myself because I never know where or when a song is going to grab me. I created a short set of rules to narrow things down:
Songs had to be released in 2017.

They had to have an upbeat and/or summer-y vibe.

I wanted a variety of genres, in addition to a mix of well-known and lesser-known artists.
And let me tell you, it wasn't nearly as easy as I thought it'd be to get it down to 5 Favorites! I just can't seem to narrow it down any more. And so, without further ado, I present my 5(x2) Friday Favorites – Summer Songs for Shaking It: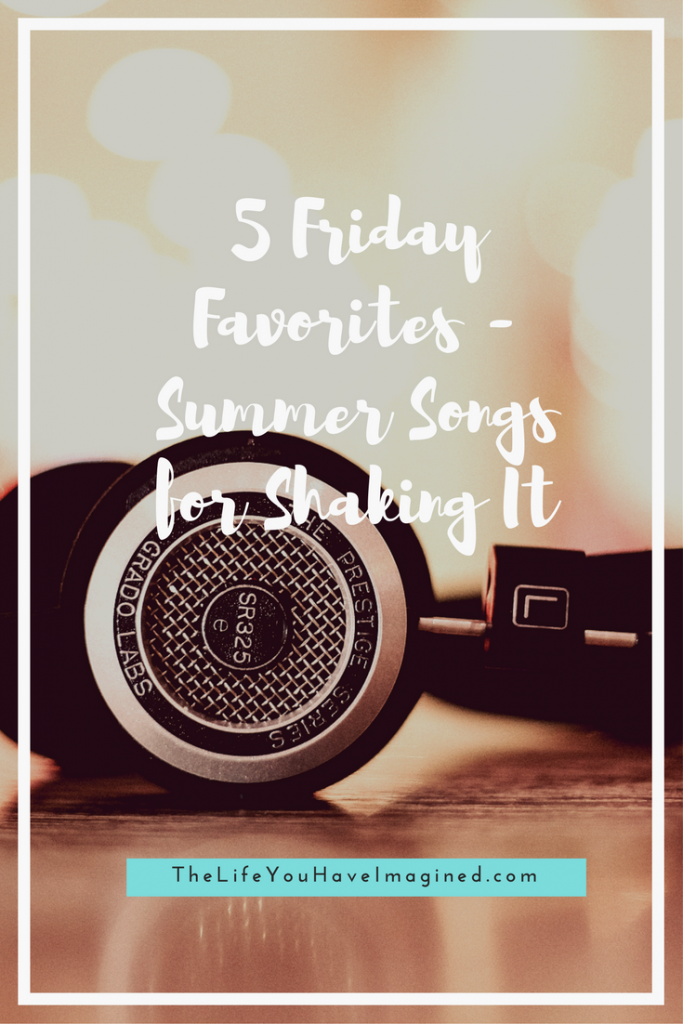 1. "Solstice 2016" – Zach Gill  Life In the Multiverse
2. "Hallelujah" – Noah Kahan  Hallelujah (single)
3. "There's Nothing Holding Me Back" – Shawn Mendes  Illuminate (Deluxe)
4. "Second 2 None (feat Christine and the Queens)" – Mura Masa  Second 2 None/Blu (single)
5. "Be the Man" – Rag'n'Bone Man  Human (Deluxe)
6. "Bibia Be Ye Ye" – Ed Sheeran  Divide (Deluxe)
7. "Seasons" – Shaggy (feat OMI)  Seasons (single)
8. "Feel It Still" – Portugal. The Man.  Feel It Still
9. "Whatever It Takes" – Imagine Dragons  Evolve
10. "Radio" – Sylvan Esso  What Now  (Be careful of the kiddos on this one. It's explicit.)
What are your favorite summer songs right now?