It's the second day of August, and the coming semester is fast approaching with one school starting August 29th and the other starting September 5th! With just a few weeks left of little obligation, and just under 8 weeks until the autumn equinox and the official end of summer, I thought it would be a great time to check in on how everyone is doing with their summer bucket lists. In case you missed it, I shared my list of 50 activities here.
This is how the hubby and I are faring so far: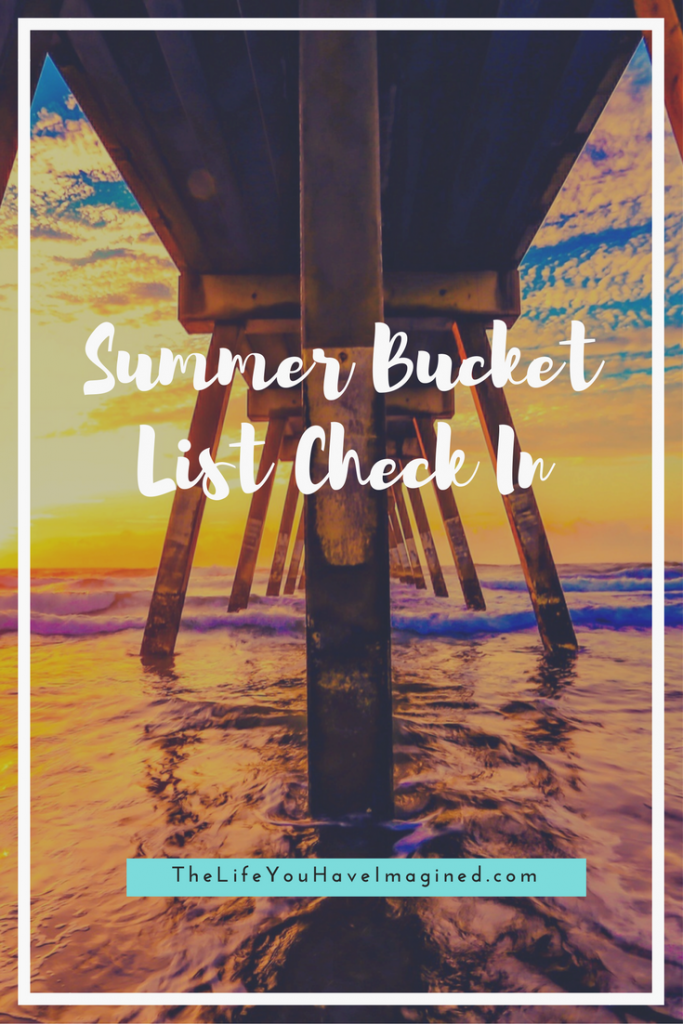 Done:
Spend a long weekend on the coast – We've enjoyed both Block Island and the Outer Banks
Go canoeing
Have a bonfire
Watch some fireworks
Check out a new brewery – New to us this summer were Epicure Brewing, Fat Orange Cat Brew Co., and Steady Habit Brewing Company in CT, as well as Weeping Radish Farm Brewery in NC
Go to the beach
Have a yard game night – Done while we were camping and then coming up again this weekend
Go on a road trip – Outer Banks, NC and Brownfield, ME
Go camping with friends
Try a new restaurant – We've managed to check out a couple of local places, one place on Block Island, and several in the Outer Banks. Here are some of our favorites: Sunset Ribs and Hannah's Market and Deli in CT; Dead Eye Dick's on Block Island; and Dancing Turtle Coffee Shop, Frisco Sandwich, Captain Rolo's, Sandbar & Grille, Watermen's Bar & Grill, and Good Winds Restaurant in NC
Read books – Finished How to Be a Woman and Big Magic: Creative Living Beyond Fear and deciding what to read next
Make fried dough
Play with sparklers
Wear some glow jewelry
Make a summer soundtrack or road trip playlist
Visit an art gallery or museum – Seaworthy Gallery, Blue Pelican Gallery, and Indian Town Gallery in NC; Rose Arts Festival in CT
Explore somewhere new – Block Island
Listen to live music
Collect beach glass or shells
Go to the movies on a rainy day – We love movies, and though we tend to go less often in the summer, we've still managed to catch Guardians of the Galaxy Vol. 2, Pirates of the Caribbean: Dead Men Tell No Tales, Wonder Woman, and Spider-Man: Homecoming.
Visit a farm stand – We've stopped at our favorite local place, Campbell's Farmstand, as well as Grandy Greenhouse & Farm Market in NC
Go tech-free for a day
Watch the sunset (Lots of them!)
Make/eat an ice cream sundae
Create something – Do blog posts count?
Have a water fight
Make s'mores
Make milkshakes/root beer floats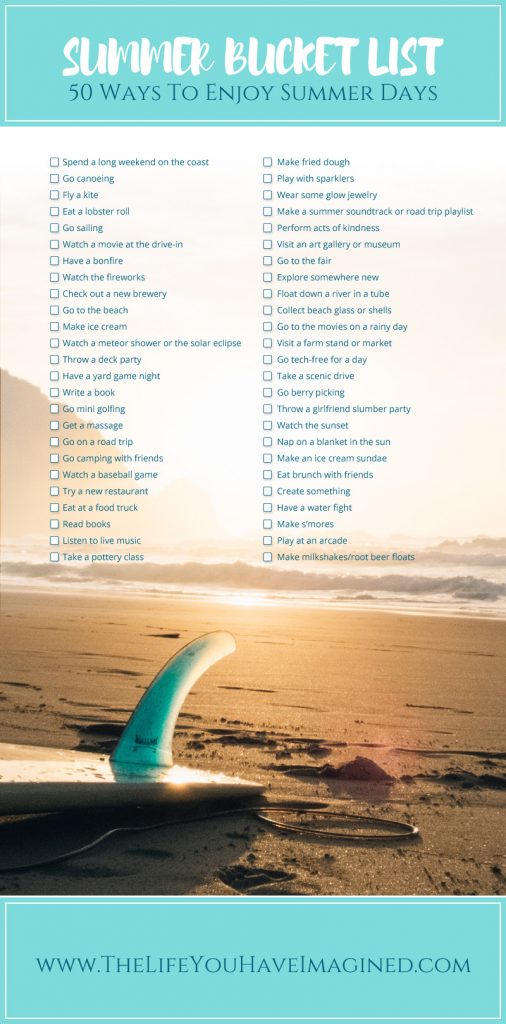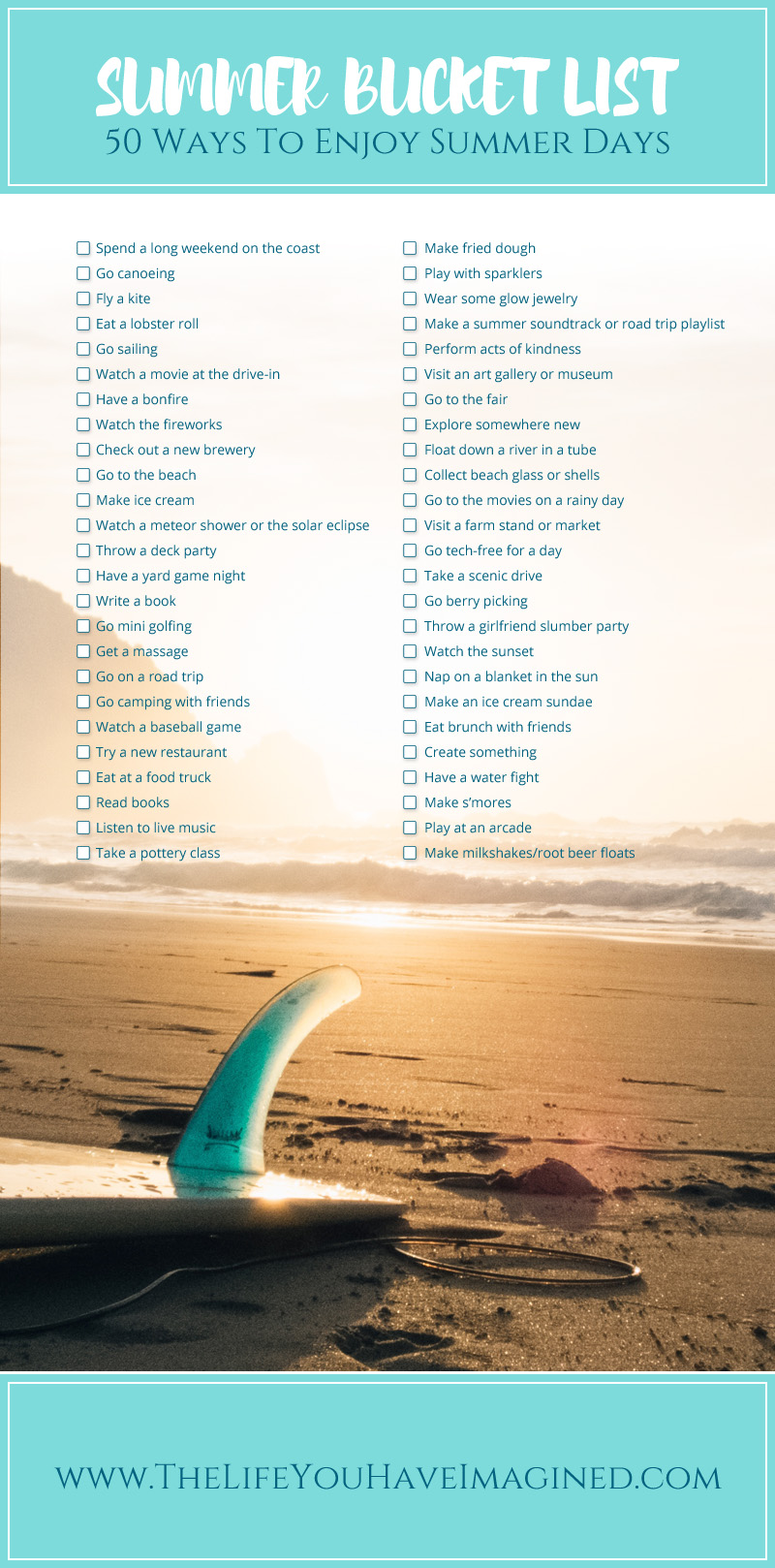 To Do:
Fly a kite
Eat a lobster roll (Had a lobster grilled cheese on Block Island, but not a lobster roll)
Go sailing (Stayed on my in-laws' sailboat for 3 days, but have not yet been sailing on it)
Watch a movie at the drive-in
Make ice cream
Watch a meteor shower or solar eclipse
Throw a deck party (Building our new deck is taking a little longer than anticipated – too many fun things going on!)
Write a book
Go mini-golfing
Get a massage
Watch a baseball game
Eat at a food truck
Take a pottery class
Perform acts of kindness
Go to the fair
Float down a river in a tube
Take a scenic drive
Go berry picking
Throw a girlfriend slumber party
Nap on a blanket in the sun
Eat brunch with friends
Play at an arcade
We've only accomplished just over half of the list so far. Guess we need to get our butts moving and make the best of the remaining weeks! I definitely have a few ideas for checking off some of these, and some of them will probably extend into fall, but that's okay by me. Why should summer have all the fun?
What have you enjoyed most on your summer bucket list so far? What do you most want to still do?